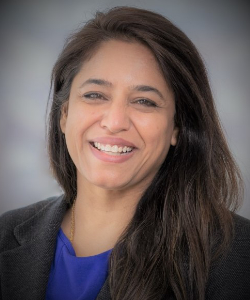 Shamaila Khan, Ph.D.
Program Director
Dr. Khan (she/her) is a licensed Clinical Psychologist and a Clinical Associate Professor at the Boston University Chobanian & Avedisian School Of Medicine / Boston Medical Center. She is additionally the Training Director of the Center for Multicultural Training in Psychology (CMTP), the Director for the Center for Multicultural Mental Health (CMMH) and the Director for the (FSC) Family support Center (for Covid patients/families) at BUSM/BMC. Her clinical outlook is informed by Psychodynamic and Postcolonial theoretical frameworks. Her specialty training is in Trauma: Individual trauma, group/community based trauma, disaster related trauma, immigration, and postcolonial trauma. As such, she was recently the Director of Behavioral Health and Resiliency Services at the Massachusetts Resiliency Center, serving the survivors of the Boston Marathon Bombings. She has provided disaster relief services nationally and internationally, and conducts crisis intervention and psychological first aid trainings locally and globally. Her additional interests are in multicultural clinical practice and multivariate aspects of identity development and she has presented on these topics at varying national and international conferences. She is the Co-Chair for the Diversity, Equity, & Inclusion Committee and the Diversity Champion for the Dept. of Psychiatry at BMC and serves on the Diversity and Inclusion Advisory Council of BUSM. She is an active member of several committees within the APA Division of Psychoanalysis (39). She additionally serves on the Disaster Behavioral Health Advisory Committee of the Massachusetts DMH. She is also the APA's Committee of Accreditation's Site visitor. She is a recipient of several awards, most recently including the "Rising to the Occasion Award" for her work during the pandemic, the "Humanitarian Service Award" for her work with the Rohingyan Refugees in Bangladesh; the "Service Appreciation Award" for her work following the Boston Marathon Tragedy; "Woman of the Year Appreciation Award" by Pakistani Association of NY; and an "Outstanding service award" by the U. S. Attorney's Office for services provided during the Tsarnaev trail. She is of Pakistani American descent and as a Muslim raised on three different continents, she is conversant in several languages.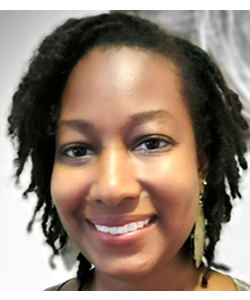 Tahirah Abdullah, Ph.D.
Primary Supervisor / Core Faculty
Dr. Tahirah Abdullah (she/her) is an Associate Professor of Psychology at the University of Massachusetts Boston. She is also co-founder of Black Advocacy, Resistance, and Empowerment (BARE) for Mental Health & Wellness, through which she provides workshops to promote mental health and wellness within Black communities, while also providing consultation on implementing anti-racist practices for systemic change in mental health centers and other businesses and institutions. Dr. Abdullah received her B.A. in Psychology and Africana Studies from the University of Miami, and her M.S. and Ph.D. in Clinical Psychology from the University of Kentucky. Dr. Abdullah serves as a research mentor for several undergraduate and doctoral students and teaches a variety of undergraduate and doctoral level courses. Her research focuses on the impact of racism and discrimination on mental health, resisting racism, mental health help-seeking, mental illness and mental health treatment stigma, and understanding Black Americans' therapy experiences. Dr. Abdullah aims to use the knowledge gained from her research to improve the quality and accessibility of mental health services and reduce the stigma associated with mental illness and mental health treatment. She is an African American, Muslim cisgender woman and was born and raised and in the U.S. South.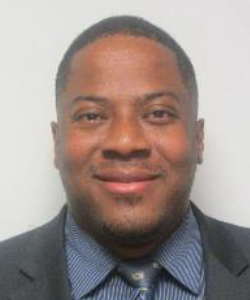 John Brown, Ph.D.
Primary Supervisor / Core Faculty
Dr. John Brown is a licensed clinical psychologist and Massachusetts Designated Forensic Psychologist. He is the Program Director for the Tufts Medical Center Forensic Evaluation Team, which conducts evaluations for Massachusetts District and Superior Courts in inpatient and jail settings. He completed his undergraduate studies at Brown University, received his clinical psychology doctorate from the University of North Carolina- Chapel Hill, and completed post-doctoral studies at MGH (clinical) and the University of Massachusetts Medical School (forensic). Dr. Brown was previously the Director of Psychology at the Dr. Solomon Carter Fuller MH Center, a Massachusetts DMH Forensic Evaluation Unit. He has extensive experience in the practice of psychology in inpatient and forensic settings. His current clinical and research interests include applied and comparative ethics, including the ethics of practitioner deception, as well as situations involving clinicians' ("Tarasoff") duty to warn and protect.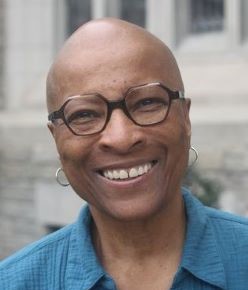 Cheryl Giles, Psy.D.
Primary Supervisor / Core Faculty
CDr. Cheryl A. Giles is a licensed clinical psychologist and is the Francis Greenwood Peabody Senior Lecturer on Pastoral Care and Counseling at Harvard Divinity School and. She joined the faculty in 1997, where she teaches courses on spiritual care, trauma, and contemplative care of the dying. Dr. Giles is a core faculty member of the Buddhist Ministry Initiative and mentors students preparing for chaplaincy, psychology, and public leadership. From 2020-2023, Dr. Giles was a Visiting Research Scholar in the Department of Sociology at Brandeis University where her research focused on Mapping Buddhist Chaplains in North America. She is co-editor with Willa Miller of The Arts of Contemplative Care: Pioneering Voices in Buddhist Chaplaincy and Pastoral Work (2010). Her most recent book, Black and Buddhist: What Buddhism Can Teach Us About Race, Resilience, Transformation, and Freedom (2020) is co-edited with Pamela Ayo Yetunde and won the Gold Nautilus Award and was selected by the Religion News Association as a Finalist for Religion Reporting Excellence. Her articles have appeared in Christian Century, the Journal of Pastoral Theology, and Harvard Divinity Bulletin. She identifies as an African American/Black, cis-gendered, lesbian and married woman with no children.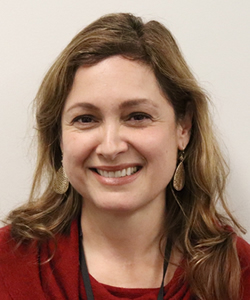 Sandra Mattar, Psy.D.
Primary Supervisor / Core Faculty
Dr. Mattar is currently an Assistant Professor of Psychiatry and Clinical Psychologist at the Chobanian & Avedisian Boston University School of Medicine (BUSM), Training Director and Clinical Psychologist of the Immigrant and Refugee Health Center (Boston Medical Center), as well as Faculty/Supervisor at the Center for Multicultural Training in Psychology. Dr. Mattar is the Chair of the Racism in Medicine curriculum track at the Chobanian and Avedisian BUSM. She is a licensed psychologist with more than 20 years of clinical and teaching experience combined. She has done field research on war trauma in Lebanon. Dr. Mattar is a founding member of Division 56 (Trauma Psychology) of the American Psychological Association (APA), and Past Chair of the Committee on Ethnic Minority Affairs of APA. She also was a contributor to the APA Race and Ethnicity Guidelines. Dr. Mattar's research interests are on the intersection of psychological trauma and culture; immigrants and refugee mental health; mental health disparities; multicultural and international psychology; culturally responsive education and training, and mindfulness and spirituality. She is currently an Associate Editor for the Journal of Psychological Trauma. Dr. Mattar is bilingual in English and Spanish and speaks conversational Arabic and French. She holds a Yoga Teacher certification (CYT-500 hours).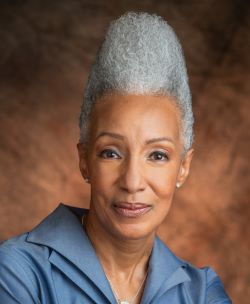 Olivia Moorehead-Slaughter, Ph.D.
Primary Supervisor / Core Faculty
Olivia Moorehead-Slaughter, PhD is a child clinical licensed Psychologist with over 35 years of experience working with children, adolescents, families and adults across a range of settings including outpatient mental health clinics, schools, child care centers, juvenile and probate courts, community health centers, and social service agencies. For 26 years, Dr. Moorehead-Slaughter has been the Psychologist at The Park School (a pre-kindergarten through grade eight independent school) in Brookline, Massachusetts where she is known as "Dr. O." Since 2004, she has been a faculty member of the Center for Multicultural Training in Psychology (CMTP), an APA accredited predoctoral internship program at Boston University Chobanian and Avedesian School of Medicine and Boston Medical Center. She is a Clinical Associate Professor of Psychiatry at Boston University Chobanian and Avedesian School of Medicine. Dr. Moorehead-Slaughter is the former Chair of the Massachusetts Board of Licensure for Psychologists and the American Psychological Association (APA) Ethics Committee. She is Past President of APA's Division 35 (The Society for the Psychology of Women) and in 2014, received the Division 35 Bonnie A. Strickland and Jessica Henderson Daniel Distinguished Mentoring Award. In 2019, she was the recipient of APA's Division 35 Foremothers Mentorship Career Excellence Award. Dr. Moorehead-Slaughter is the former Chair of the APA Board for the Advancement of Psychology in the Public Interest (BAPPI) and a former member of the APA Board of Educational Affairs (BEA). She was elected to serve on APA's Council of Representatives (COR) representing Division 35 from 2021-2024, and served as Chair of COR's Women's Caucus (2023). She has a private consulting practice which includes working with faculty and administrators in independent schools throughout the country on issues related to diversity, equity, and inclusion; professional mentorship; and clinical consultation, presentations, workshops, and retreats. Since 2004, Dr. Moorehead-Slaughter has served on the faculty of the Diversity Directions Independent School Seminar (held each summer at Brooks School in North Andover or virtually) and also consults to independent schools with Diversity Directions throughout the year. She has served as a board member of the Association of Independent Schools in New England (AISNE) and Domestic Violence Ended (DoVE). She identifies as a cisgendered, African-American/Black female, feminist, heterosexual, married, mother of 2 adult sons. Her pronouns are she/her/hers.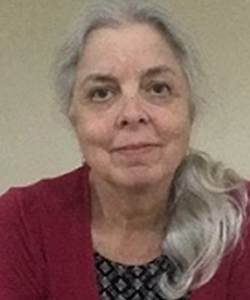 Martha Vibbert, Ph.D.
Primary Supervisor / Core Faculty
Martha is a licensed clinical psychologist at Boston Medical Center with expertise in early childhood neurodevelopment, two-generation psychotherapy, program leadership, and design and delivery of early childhood care to address negative impacts of poverty, racism, chronic disease, and intergenerational trauma. She is Clinical Associate Professor of Psychiatry and Pediatrics at Boston University Chobanian & Avedisian School of Medicine, and co-founder/USA Director of the international video project known as Universal Baby. Dr. Vibbert has stepped down from her longstanding role as Executive Director of the SPARK (Supporting Parents and Resilient Kids) Center, an outpatient, community-based arm of BMC's Pediatric Department located in Mattapan, where she continues to teach and mentor graduate and post-graduate behavioral health clinicians. She has been a CMTP site supervisor since 1996 and joined CMTP's core faculty in 2015. She is a community advisory faculty member of Boston University's Institute for Early Childhood Well-Being. Martha received her EdM in counseling and consulting psychology from Harvard University and her PhD in clinical psychology from New York University. She is of mixed northern European descent, identifies as cisgender heterosexual female, and has lived most of her life in New England.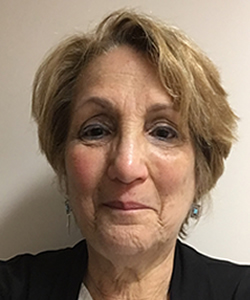 Andrea Weiss, Psy.D.
Primary Supervisor / Core Faculty
Andrea (Andi) is a licensed Psychologist with a specialization in child psychology. She received her doctorate in Clinical Child Psychological from Yeshiva University and completed her pre and post-doctoral training At McLean Hospital in Belmont. Andrea has worked in the public schools as a psychologist for the past 30 years and has a private practice specializing in neuropsychological evaluation and advocacy. In addition, she has worked at Boston Medical Center in the Psychiatric Emergency Department since 1994. Her primary interests include learning disabilities in school aged children and its impact on mental health. Andrea is of Eastern European decent( Polish, Austrian, Hungarian) and is Jewish.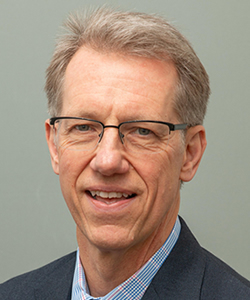 Andrew Clark, M.D.
Seminar Leader / Core Faculty
Andrew Clark, M.D. is an adult and child psychiatrist with expertise in forensic psychiatry. He is currently the Director of Medical Student Education for the Department of Psychiatry at Boston Medical Center, and is an Associate Professor of Psychiatry at Boston University. Dr. Clark has a special interest in child and family forensic psychiatry, as well as correctional psychiatry. Dr. Clark co-leads the forensic seminar series in the CMTP program. He previously worked as the Medical Director of the Children and the Law Program at Massachusetts General Hospital, as well as the Director of Psychiatric Services at the Suffolk County House of Correction. He is of Anglo/French heritage, and was raised as Protestant in the Midwest.








Shani Dowd, LHD (hc)
Seminar Leader / Core Faculty
Shani is a licensed Social Worker who is African American and lesbian. She is the Director of the Health Equity Roundtable, a program of the Harvard PilgDr. Shani Dowd is a retired mental health professional who is African American and Cherokee and identifies as a "butch" lesbian. She has been a frequent presenter at teaching conferences nationally and regionally, with expertise in the provision of culturally informed health care systems, health disparities and the particular needs of communities of color and LGBTQ communities. Dr. Dowd is Assistant Clinical Professor of Psychiatry at the Boston University School of Medicine, and serves on the faculty of the Center for Multicultural Training in Psychology, where she has taught for more than thirty years. She is a member of the Board of Trustees of William James College, a Trustee of the Fields, Hannagan and Walters Charitable Foundation and a Trustee of the Perpetual Trust. In addition to numerous awards, she is a recipient of the honorary doctorate degree from the Massachusetts School of Professional Psychology and is the 2017 recipient of the Massachusetts Public Health Association's Lemuel Shattuck Award for contributions to the field of public health. To maintain her sanity, she plays guitar in a variety of local musical projects and venues. She confesses to a lively curiosity and a constant willingness to apologize in advance for mistakes she is about to make.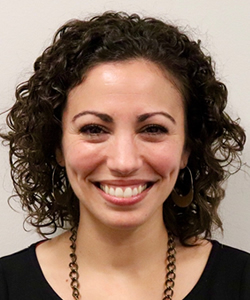 Cara Fuchs, Ph.D.
Seminar Leader / Core Faculty
Cara is a licensed Clinical Psychologist with a specialty in primary care behavioral health integration. She received her MPH in Epidemiology from Boston University in 2005, and her Ph.D. in Clinical Psychology from University of Massachusetts, Boston, in 2011. She currently serves as Director of Behavioral Health Integration in the Department of Psychiatry at Boston Medical Center and Assistant Professor of Psychiatry at BU School of Medicine. Her interests include improving access to behavioral health services, increasing cultural sensitivity in integrated primary care, and involving patients in the development of integrated care models. She has experience working in various primary care settings including the VA and university hospital-based family and internal medicine practices. In these settings, she has served as a behavioral health consultant, directed quality improvement projects, created group medical visits, and provided teaching and training to medicine residents, embedded behavioral health providers, and paraprofessionals. She is an active member of the Association of Behavioral and Cognitive Therapies, currently serving as Co-Chair of the Behavioral Medicine/Integrated Primary Care Special Interest Group. She is of Cape Verdean and Russian descent and was raised Jewish.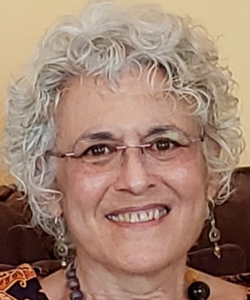 Jodie Kliman, Ph.D.
Seminar Leader / Core Faculty
Jodie Kliman, Ph.D. is a social-clinical psychologist and retired Professor in William James College's Psy.D. Program in Clinical Psychology. She has published and presented widely on social justice, multiculturalism, intersectionality, and trauma in psychology, family therapy and family life. Her clinical practice, supervision, and consultation focus on personal, family, and collective trauma, from multicultural, feminist, systemic, and postmodern perspectives. She developed the Social Matrix Diagram (www.socialmatrixdiagram.org), a visual tool for training, consultation, and research that helps clinicians and organizational consultants to better understand the impact of their intersectional areas of privilege and marginalization in their professional relationships. This tool, whose uses she is researching with a multiracial, multicultural team, has been used in colleges and mental health settings throughout the US and internationally. She is the editor of a monograph, Working in War Zones, Near and Far: Oscillations of Despair and Hope, coauthored several therapeutic workbooks for children who have survived collective traumas related to natural disasters and wars, and has published widely on intersectionality, family life cycle, social class, and trauma. She was also an independent researcher for the Artsbridge Institute, a transformative program for Palestinian, Israeli-Jewish, and US adolescents. She first taught family therapy at CMTP in the early 1980s and later team-taught the seminar in the 1990s and early 2000s. She received the 2023 Distinguished Contributions to Family Therapy Award for the American Family Therapy Academy. Dr. Kliman coleads the family therapy seminar with with Dr. Lisa Bibuld. She is a white, cis-gender, straight, married and class-privileged older Jewish woman with stepchildren of Color and a late, white-appearing, son.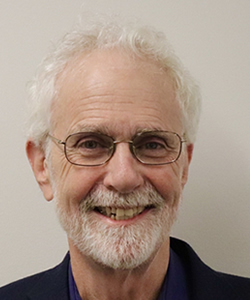 David Trimble, Ph.D.
Seminar Leader / Core Faculty
David is a licensed Psychologist and family therapist whose work focuses on the interplay of culture, social class, and gender in family life within a social justice framework. His interest in multiple system intervention includes the problems that develop between school, student, and family around learning disabilities. He is currently interested in publishing on the Intersections of Psychotherapy and Spirituality. He teaches the Multicultural Family Systems Seminar. Dr. Trimble received his doctorate in Clinical Psychology from Harvard University's Department of Psychology and Social Relations. He is a member of the American Family Therapy Academy. He has been affiliated with CMTP since its beginning in 1972. Dr. Trimble is of Scots/Irish-American and English-American descent and is Jewish.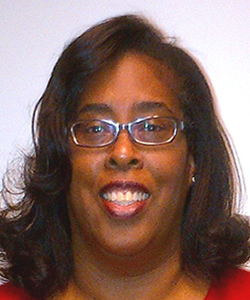 Sarah McCoy, B.A.
Staff: Office Manager
Sarah started her career at Boston Medical Center 29 years ago. She managed the administrative office of the Chief of Surgical Critical Care, Department of Surgery. During this tenure, she also worked for Boston Medflight, Inc., the medical flight rescue program, under the CEO. For four years she managed all the administrative duties of the office of Surgical Oncology, Breast Surgery. Prior to coming to BMC, Ms. McCoy graduated from the University of Massachusetts/Boston with a Bachelor's of Art degree in English. During her senior year at UMB, the Office of Grant and Contract Administration hired her full-time. She edited faculty grant proposals/contracts and was solely responsible for initiating and developing a computerized system for grant and contract preparation, eventually becoming the administrator for pre-award grant and contract functions. After three years in this position, she moved to the College of Nursing to assist the Project Director, of Boston University, on an NIH Training Grant for Critical Care Nursing. She has been promoted to Clerk, part-time, for Boston City Hall's Election Department.